Coronavirus Update
With the ongoing crisis I would like to assure our current and pending future clients that the team here at Airfibre will continue to work extremely hard to maintain our best level of service. While demand for broadband has hugely increased in recent weeks I trust everyone can appreciate our teams health is critical to our continued provision of your service. For that reason any new installation or technical call out may take a little longer than usual. we will also be restricting call outs for engineers to ensure only necessary journeys are made. Our team have extra tasks to complete to keep them and you safe and we would greatly appreciate your assistance in keeping distance from our staff during any visit.
We would ask that if any symptoms by anyone in the property are apparent that you disclose them BEFORE a member of our team may visit. Our field based team will be wearing masks and gloves while inside property for their safe.
Welcome To Airfibre Broadband
Airfibre Broadband is a specialist Internet provider, using wireless technology to deliver the fastest fibre speed broadband
OUR PACKAGES
Connection & site survey fee applies. ALL Fibre & Ultrafast Speeds available are subject to survey & package selection
Air -15
Price From
£30
MONTH / Ex Vat
15 megs download speed
up to 1.5 meg upload
Air - 20
Price From
£35
MONTH / Ex Vat
20 megs download speed
up to 2 meg upload
Air - 30
Price From
£40
MONTH / Ex Vat
30 megs download speed
up to 4 meg upload
NO LINE RENTAL
Need a Business Package?
Price From
£30
MONTH / Ex vat
 From 10 meg up to 1gig  download speed
 Faster response time
At Airfibre we use point to point radio signals to deliver your broadband with real Fibre-Speeds. Unlike traditional ADSL and Fibre broadband, our service does not slow down as you get further away. We install a small dish on the outside of your property, therefore, you do not need a landline to receive our broadband, so no line rental fees!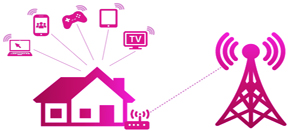 SIMPLE SET UP
We can get you up and going in no time
Need help?
If you are unsure of what package you need or if you just want some help please get in touch with us today
Reviews


I have this Air Fibre installed now just over a week and the difference from our old connection is so much better, the guys installing where tidy and very informative, on top of that I was able to get an installation grant.
David
48 hours ago I sent this company a pm as I'm in an area that can't receive broadband and now I have it all! Can't believe how you guys have made this happen whenever BT & TalkTalk couldn't even supply me with broadband.

Ronald